At the Northwest School of Medicine, We believe that participating in healthy co-curricular activities helps students build their character, stay focused, and navigate through the stresses of daily life.
Literary Society
Hiking Club
Shooting & Recreation Club
Art & Photography Club
Social Welfare Society
Sports Society
Northwest Students Research Society (NSRS)
Hostel Mess Committee
Literary Society
Staff Advisor
Dr. Almas Fasih Khattak
Student Advisor
Zahoor Ahmad
Literary Secretary
Daniyal Ahmed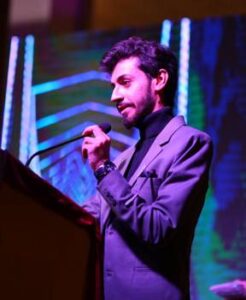 Message from Literary Secretary
Northwest school of medicine feels proud to present it's Literary society, first established in 2017. It comprises of four sections i.e. English Section, Urdu Section,Hindko Section and Pushto Section.
 At our literary society , we are passionate about fostering a love for literature amongst our students. We organize a range of activities such as Urdu day,English day, Pashto day,Declamation contest,Qawali night and more. We also host renowned guest speakers who share their invaluable insights with us, helping us to expand our horizons and become better readers and writers. Our literary society is open to all students who have an interest in exploring the world of literature and sharpening their writing skills. Our goal is to create a safe and nurturing environment where students are encouraged to express their creativity and exchange ideas.
We value the power of language and literature in shaping our lives, and we strive towards making a positive impact on our fellow students.
We believe that passion for literature unites people from different backgrounds and cultures, and we look forward to fostering a community that nurtures and celebrates that passion.
We welcome all students who are interested in exploring the boundless world of literature to come and join our Literary Society. Let's connect and celebrate the power of words together.
Daniyal Ahmed
Literary Secretary
Central Body:
Literary Secretary: Daniyal Ahmed(Final year)
Chief editor( magazine):ZmareyeSajid(Final year)
Associate editor(English):Hammad Ahmed (2nd year)
Associate editor(Urdu): Atiqur Rehman(3rd year)
Associate editor(Pashto): UmairHamza(3rd year)
Associate editor(Hindko): AzmatSohail(4th year)
Incharge Urdu section:Zulfiqar Khan(4th year)
Sub Incharge Urdu section:SyedaMahdokht(3rd year)
Incharge Pashto section:HuzaifaYounas(Final year)
Sub Incharge Pashto section: Mansoor Khan (4th year)
Incharge English section: M Anas(4th year)
Sub Incharge English section: Momina Ali(3rd year)
InchargeHindko section:SyedaUnzilla(3rd year)
Sub InchargeHindko section:HashirulJiyad(2nd Year)
Hiking Club
Shooting & Recreation Club
Art & Photography Club
Social Welfare Society
Sports Society
Northwest Students Research Society (NSRS)
Hostel Mess Committee