At the Northwest School of Medicine, We believe that participating in healthy co-curricular activities helps students build their character, stay focused, and navigate through the stresses of daily life.
Literary Society
Advisors
Asad Ullah Khan

(Final Year)

Dawood Tahir

(Final Year)
Secretary
Zahoor Ahmad (4thYear)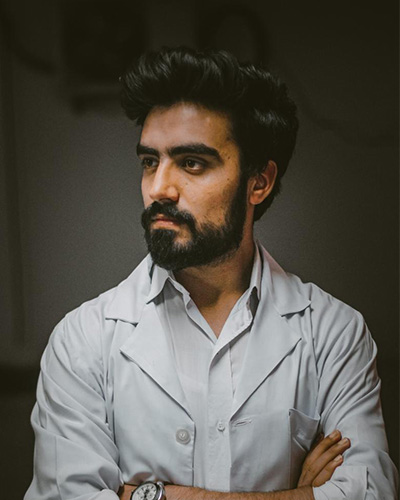 Sub Bodies
1. Pashto Society
Chief Editor 
Sub-editor 
Huzaifa Younus (3

rd

year)
Members
Hassan Jan (1st year)

Babar Khan (2

nd

year)

Awais Ahmad (2

nd

year)

Talha Zeb (2

nd

year)

Mahasin Arif (4

th

year)

Palwasha khan (4

th

year)

Tehreem waqar (4

th

year)

Kashmala Arshad (4

th

year)
2. Urdu Society
Chief Editor 
Sub-editor 
Members
Abuzar khan (3

rd

year) Maryam (1

st

year)

Ahmad mujtaba (1

st

year)

Rubab Khalid (1

st

year)

Sidra (1

st

year)

Babar khan (2

nd

year)

Awais ahmad (2

nd

year)

Zeeshan Haider (4

th

year)
3. English Society
Chief Editor 
Sub-editor English
Members
Aqsa Ijaz (2nd year)
Alina Alamgir (2nd year)
Zmareye (3rd year)
Haroon Tariq (3rd year)
Kashif Janagir (1st year)
Momina (1st year)
Sabera rasool (1st year)
Muskan (1st year)
Babar khan (2nd year)
Awais Ahmad (2nd year)
Message by the Secretary
Northwest school of medicine feels proud to present it's Literary society, first established in 2017. It comprises of three sections i.e. English Section, Urdu Section and Pushto Section.
Ever since it's establishment, different events have been organized by our competent students and proficient administration such as, Urdu Day, Pushto day and debates and declamation contests.
Our main focus is to promote local culture, to provide an amiable environment for our students to bring out their creativity and to   promote old school literature by organizing different events.
Northwest School of Medicine looks forward to publish it's first magazine to provide an ultimate guide to the campus life, and to encourage it's student to nourish their dormant skills. We aim at producing doctors with multidimensional personalities, and we are confident that our Literary Society will help us achieve this objective.
Zahoor Ahmad
Secretary Literacy Society
Hiking Club
Shooting & Recreation Club
Art & Photography Club
Social Welfare Society
Sports Society
Northwest Students Research Society (NSRS)
Hostel Mess Committee